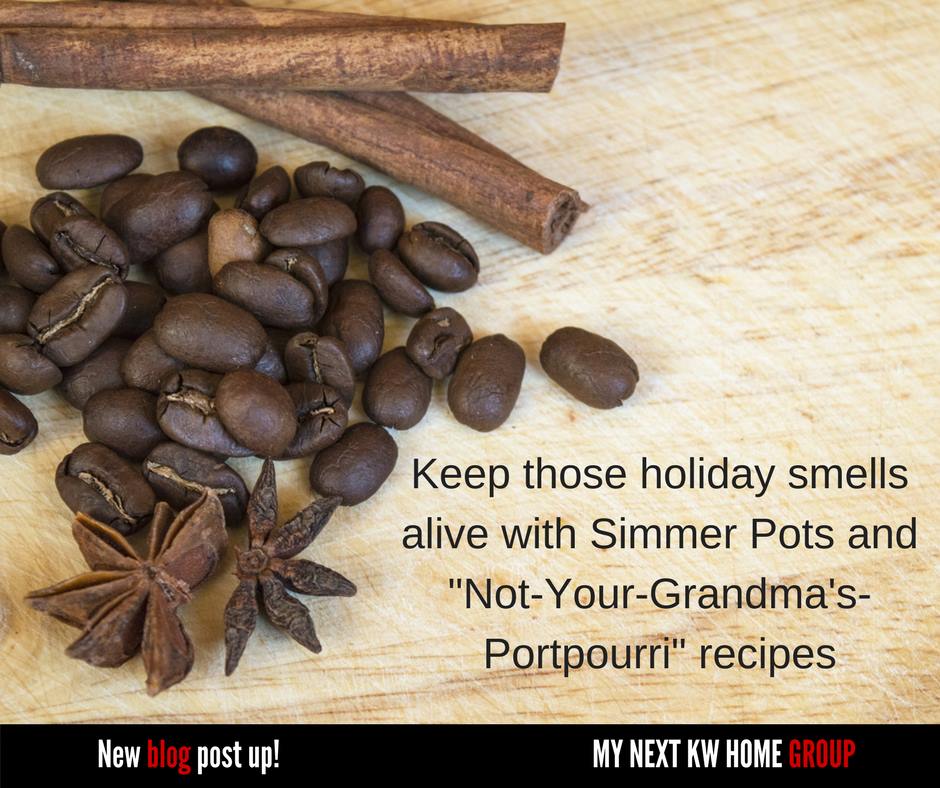 Christmas day may be over, but we want to keep those homey holiday smells going! Gather the family for some DIY time.
Simmer pots are like making your own custom candle without any headaches or flames. Start with your favourite scents – apples, orange peel, cloves and cinnamon, or pine, nutmeg, cinnamon, cloves and rosemary, just to name a few. Put them in a medium pot, cover with water and simmer on low on the stove. It's fairly foolproof, but left unattended for too long the water could burn off and then you're left with a ruined pot. This can be fun for the whole family whether it's raiding the pantry for some sweet smells or finding some outdoor inspiration to make it smell like you went for the real xmas tree this year.
Another way to keep those smells going, is by making "not-your-grandmas-potpourri". Ingredients can be very similar to above but a classic is cloves, apples, cinnamon sticks, star anise & oranges. Simply slice the oranges and apples very thin, bake for 90 minutes to start at 250 degrees then check them every half hour until you're happy with their dryness. Once the fruit is done, mix them with your spices in a jar and you're done! If you want a different smell get creative with what you are usually drawn to, maybe you love coffee, almond extract, or basil, a certain tea or flower – the possibilities are endless.
PS these also make great gifts if you jar them nicely!