Michael Hewitson, Sales Representative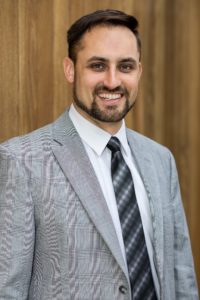 Michael grew up in Kitchener Waterloo and has been in the real estate industry for close to a decade. He first became passionate about real estate as a child through his grandfather.
Prior to getting into real estate Michael held sales roles at other local companies. These roles gave him the opportunity to develop strong communication and negotiation skills. He has continued to take courses on negotiation, marketing, communication and more in order to provide the best possible service to his clients.
The majority of his business comes in through referrals – customer satisfaction is his number one priority.
Outside of work Michael likes to stay active. He regularly plays ultimate frisbee, and runs with the local running group Health and Performance. He also is an active community volunteer. Michael sits on the Business Excellence Awards and Networking Breakfast committee through the Greater KW Chamber of Commerce and is an active member of 100 Men Who Give a Damn Waterloo Region.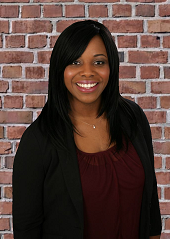 Alyxia St Hilaire, Sales Representative
Alyxia's passions for real estate lead to her simultaneously supporting two real estate agents in 2009, in Downtown Toronto. During this time she gained much experience and in-depth knowledge of the real estate industry which she later used in pursuit of her own licensing.
Alyxia is now a fully licensed real estate agent and a happily married mother of two living in the Kitchener Waterloo area. She services the Waterloo region and surrounding areas working with My Next KW Home Group through Royal LePage Wolle Realty.
Alyxia is a compassionate, hardworking and career driven. She enjoys traveling, home economics and keeps herself actively engaged within her social community. She approaches each and every client with a positive attitude, using her exceptional people skills towards helping them find the right home.