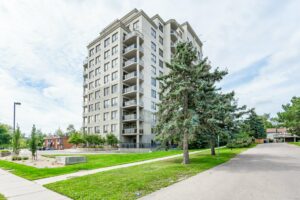 SOLD!
Neighbourhood Information 
Nestled in the Belmont neighbourhood, which is a charming and family-friendly neighborhood nestled in the heart of Kitchener, Ontario. Located in the eastern part of the city, Belmont offers a perfect blend of suburban tranquility and urban convenience. This neighborhood boasts a rich history, lush green spaces, and a diverse community, making it an ideal place to call home.
Residential Character: This neighbourhood is predominantly a residential neighborhood with a mix of housing options. You'll find a variety of well-maintained single-family homes, townhouses, and apartment complexes. Many of these properties feature beautiful gardens and tree-lined streets, creating a picturesque atmosphere that residents take pride in.
Community Spirit: Belmont is known for its strong sense of community. Neighbors often come together for events and initiatives that promote a close-knit atmosphere. Local schools and churches play a significant role in fostering this sense of belonging, making Belmont a great place for families.
Education: Families with children will appreciate the excellent educational opportunities in the area. The neighborhood is home to several top-rated public and Catholic schools, providing quality education from kindergarten through high school. Additionally, nearby institutions like Conestoga College and the University of Waterloo offer higher education options within a short commute.
Parks and Recreation: Residents in this area enjoy access to numerous parks and green spaces, perfect for outdoor activities and relaxation. Belmont Park, with its playgrounds, sports fields, and walking trails, is a popular spot for families. .
Convenience and Amenities: The central location means that residents have easy access to a wide range of amenities. Belmont Village, a historic shopping district, offers a variety of boutique shops, restaurants, and cafes.  Public transportation is readily available, with bus routes connecting Belmont to other parts of Kitchener and beyond.
Cultural Diversity: A diverse neighborhood, with residents hailing from various cultural backgrounds. This diversity is reflected in the local cuisine and community events, making it a place where you can experience different cultures without leaving your neighborhood.
History and Heritage: A rich history, and you can still find traces of its past in the well-preserved heritage homes and buildings throughout the neighborhood. Take a leisurely stroll through the streets, and you'll discover the charm of yesteryears blended seamlessly with modern living.
House Information
A delightful 1-bedroom, 1-bathroom apartment condo, located at 205-539 Belmont Avenue in the heart of Belmont Village, Kitchener. Boasting 700 square feet of modern living space, this condo offers a cozy and comfortable environment suitable for singles, couples, or savvy investors. Enjoy the convenience of living within steps of boutique shops, local restaurants, and cafes while also having nature at your doorstep with nearby parks and the scenic Iron Horse Trail. This unit features modern amenities, an open-concept design, large windows for ample natural light, and a private balcony for relaxation. Plus, one parking space is included for your convenience. Don't miss out on this prime opportunity to make 205-539 Belmont Ave your new home or investment in this vibrant community. Contact us today for more details and to schedule a viewing.
Photos of unit 205 below or click here for a virtual tour.
Condo amenity list –
School Information
Catholic School –
Public School –