Often referred to as "Old Westmount" is one of our favourite neighbourhoods, as it not only has beautiful homes – but also convenient access to Belmont Village, which is full of amazing shopping, restaurants and other amenities. Some of our favourites include: Chelsea Market, The Belmont , Janet Lynn's Bistro, and so many more! Check out the link below to see a full
list of amazing businesses.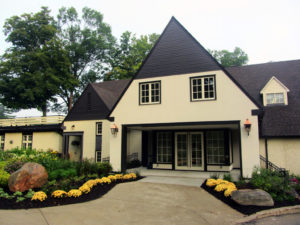 In addition to unique homes and tons of shops and restaurants, one reason a lot of people flock to this area is to be on the Westmount Golf & Country Club. It opened in 1931 with Edward Seegram as the first club president. By 1946 there was a waiting list to join and by 1957 the Canadian Open was held there. Not only is there golfing amenities there, but curling becomes a sport there in 1963 along with tennis in 1977. Today it still has all 3 sports, plus dining, wellness activities and a full social calendar. Learn more! 
These are a range of listings from this area:
$274,900 for a 3 bedroom, well maintained and partially updated townhome condo

$539,900 for a brand new 2 bedroom apartment condo

$1,300,000 for a 4 bedroom 1989 home backing onto the 6th at Westmount Golf Course and 3,400 sq. ft. finished space
As you can see, they range quite a bit, making it a vibrant area accessible to everyone!
If you are interested in moving to the beautiful Westmount area, let us know and we would be happy to share more information.