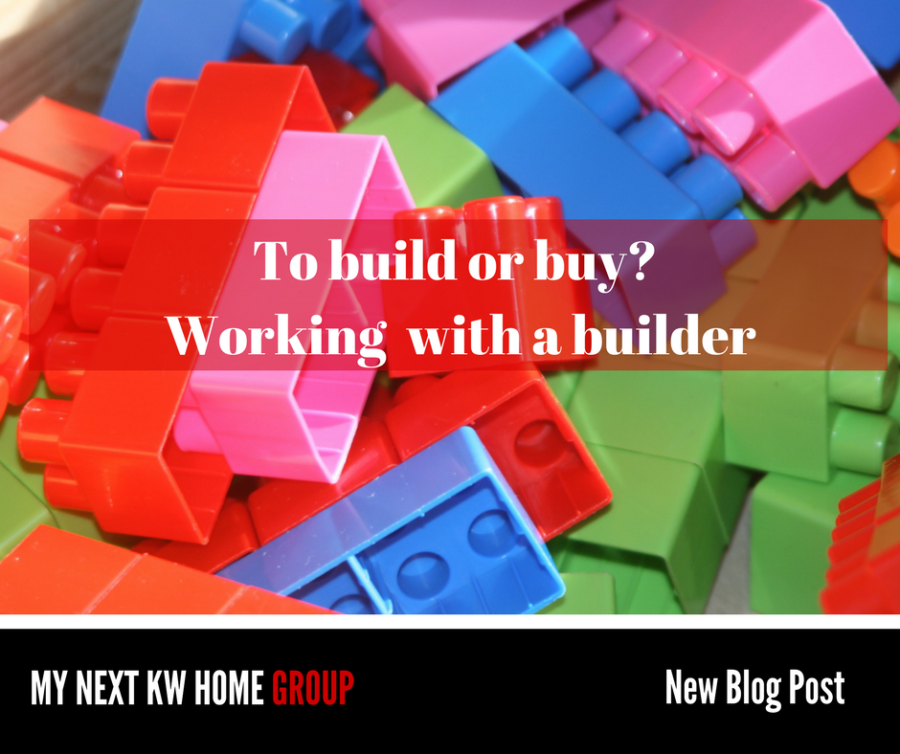 We are coming up to some beautiful weather that has many flocking to the new model homes in their area. Working with a builder can be very rewarding; from the day they start digging to seeing your plan and choices come together – it's so exciting and a really neat opportunity to experience! At the same time, whether you have built before or not, it can be a daunting experience; the timelines, the trades, the choices, the general unfamiliarity with the process – many find it overwhelming. The My Next KW Home Group loves working with clients to find and build their custom dream home.  With extensive background in the home building and renovation industry, Cheryl Heisler and Michael Hewitson have a wealth of knowledge up their sleeve to best serve clients when choosing and working with builders. 
There are so many moving parts when working with a builder, we have decided to make this a multi-part blog post topic. We will start with the beginning stages of choosing a builder.
Step #1
We visit model homes in the area to get to know the staff and the particular builder's finishes, craftsmanship and style in order to best serve what your taste, budget and preferences are.
Step #2
When visiting the model homes, we know exactly what questions to ask regarding the deposit, the Tarion warranty, the suppliers and their reputation, closing dates and potential delays. Our team can also collect the builder's standard specs to understand what exactly you are getting for the purchase price in terms of construction standards of the framing, insulation,etc. and aesthetic finishes of the cabinetry, flooring and paint.
Step #3
Through working with builders for many years, 0ur team understands the rights of both the builder and the customer when it comes to construction delay compensation, a builder's after sales service record and how to navigate claims even after you've moved in.
Keep an eye out for Part Two where we discuss floor plans, inspections and negotiations – and let us know if there are any questions in particular you would like us to cover! In the meantime, check out Tarion's website and the Builder Directory to learn more about who is in your area!