Michael Hewitson,Broker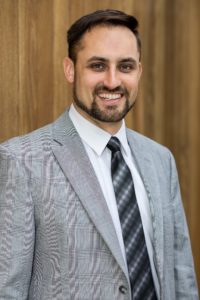 Michael grew up in Kitchener Waterloo and has been in the real estate industry for over a decade. He first became passionate about real estate as a child through his grandfather.
Prior to getting into real estate Michael held sales roles at other local companies. These roles gave him the opportunity to develop strong communication and negotiation skills. He has continued to take courses on negotiation, marketing, communication and more in order to provide the best possible service to his clients.
The majority of his business comes in through referrals – customer satisfaction is his number one priority.
Outside of work Michael likes to stay active. He runs with the local running group Health and Performance and is a big supporter of Run Waterloo. Michael sits on the Business Excellence Awards and Networking Breakfast committee through the Greater KW Chamber of Commerce, is an executive member of the Waterloo Region Sales Network and a founding member of 100 Men Who Give a Damn Waterloo Region.
Meet Laura