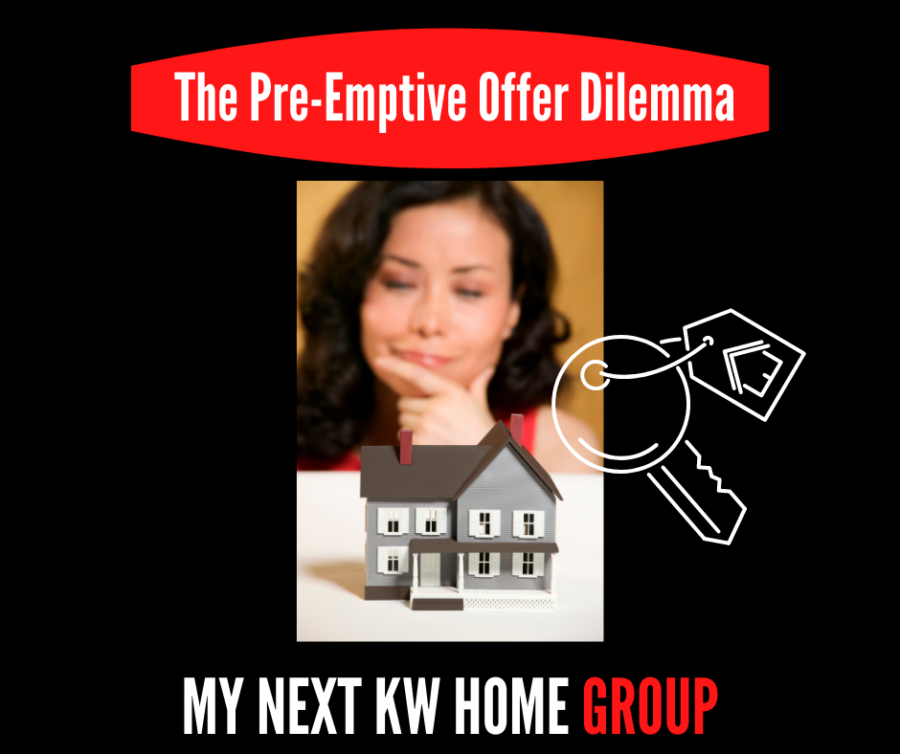 To bully or not to bully? That is the question. 
In our last blog post (found here), we explored some of the challenges of buying in a seller's market, and how pre-emptive offers can be a strategy to employ in your home search. But, there's a time and a place to go with the pre-emptive (or bully) offer approach. What are some of the considerations?
First off, it's important to have your finger on the pulse of the market in the neighbourhood where you're looking. How competitive is it? Do many homes like this come up for sale? How quickly have the sales been happening in the neighbourhood, and what are the homes selling for? These are all details your realtor will be able to research for you, and it will give you a good idea of how competitive your approach may need to be.
Next, you'll need to consider your own risk tolerance. Are you able and willing to offer well over list price to, hopefully, secure your odds of winning the deal? Are you willing to risk losing your dream home with an offer that's too conservative? Are you in a position where you need to move soon, or can you wait? You'll need to determine your threshold for a) what you can do, and b) what you're willing to do. All of those factors will combine to determine if a bully offer is going to be in your game plan.
For example, suppose you are in a situation where you need to find a house. And, not just any house; a home with specific features in a specific location, and also at a fairly specific price. Research shows you that such homes don't last longer than a few days on the market and they are selling for over the list price. This may be the ideal scenario to present a pre-emptive offer. If the sellers are happy with it, you may find yourself with a firm deal and a new home to call your own in very short order.
Here's another scenario: You see two homes you really like, and offers are being reviewed on them both in several days. Knowing competition will be stiff, you'd like to be able to offer on both to increase your chances of success. In this case, you could put in a bully offer on the home you like best. Then, one of two things will happen; either it will be accepted and your search is over, or your bully offer will be unsuccessful, freeing you up to offer on the second home. 
However, the risk you take is that in order to pre-empt the competition, you could end up paying a higher price than you needed to. Had there been less competition than anticipated, a more conservative offer may have been adequate. It's for this reason that it's a tactic reserved for high-demand homes in hot markets.
So, to bully or not to bully? To that, we would answer sometimes. 
If you're looking to buy in today's market, the best thing you can do is talk to a realtor knowledgeable about the specific area where you're looking, and work together to form the best plan for your situation. If KW is where you're looking to find your next home, let's talk!